Come See What all the Fuss is about…
ProSellus drives greater revenue growth and faster than ever before.
Target the Right Physicians at the Right Time
ProSellus enables your sales reps to become more efficient and effective in the field
Conduct Filtered Searches
Find physician and facility partners by specialty, procedure volume, prescriptions written, referral relationships, and your private payer data.
Build Physician Networks
Find opportunities to connect physicians and facilities in your territory. Create your plan of action within the application.
Forecast – Track – Report
Visualize your monthly sales pipeline, record notes on sales calls, and instantly pull a variety of reports, all on the go with the ProSellus mobile application.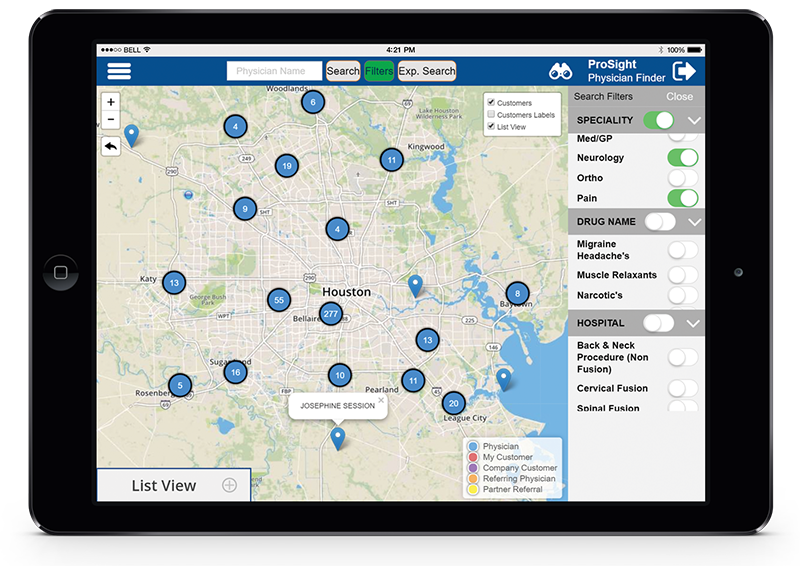 Physician & Facility Finder
Physician and facility search enables reps to uncover revenue opportunities within their territory using sales data.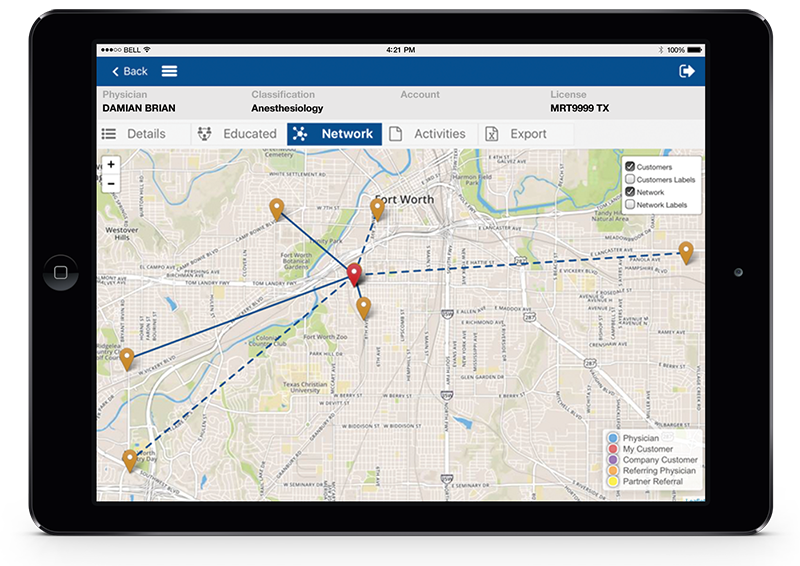 Territory & Network Linking
After identifying key physician and facility relationships within their territory, reps can build relationship links between high value prospects that then shapes a mental map of their territory that can be tracked.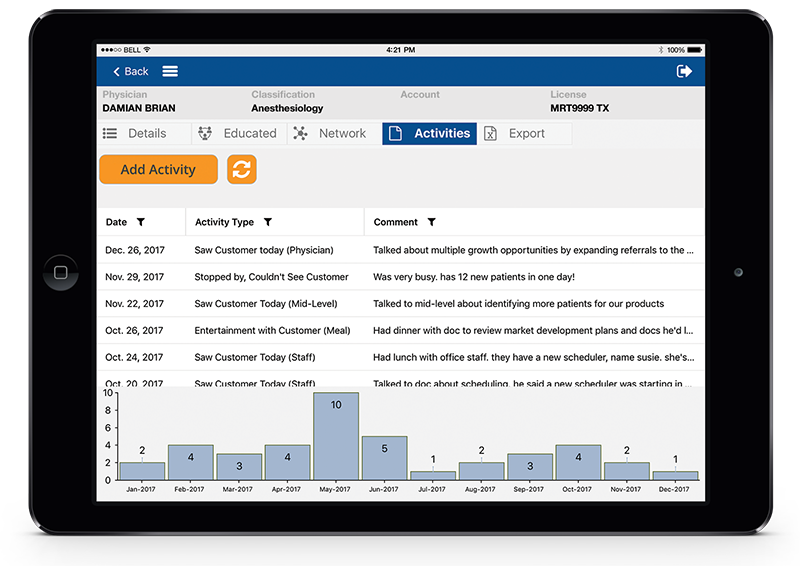 Sales Call & Activity Tracker
No more losing notes after a sales call. With ProSellus, reps can take notes on a prospect's account before, during, and after their call, ensuring no context is lost as they build their relationship with the physician or facility. ProSellus also comes provisioned with pre-generated, fully-customizable activity recording drop-down selections.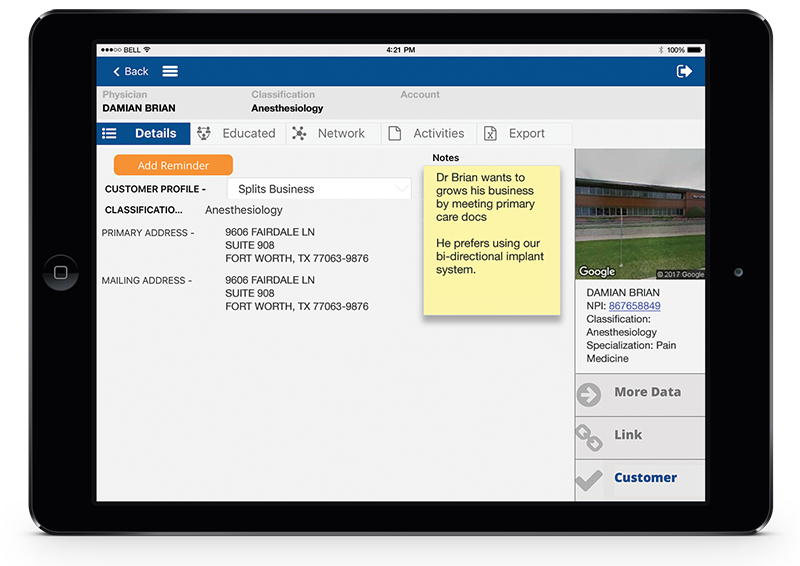 Mobile Customer Management
Reps can easily track their customer relationships in the ProSellus tool including physician/facility location, previous call notes, and follow-up tasks.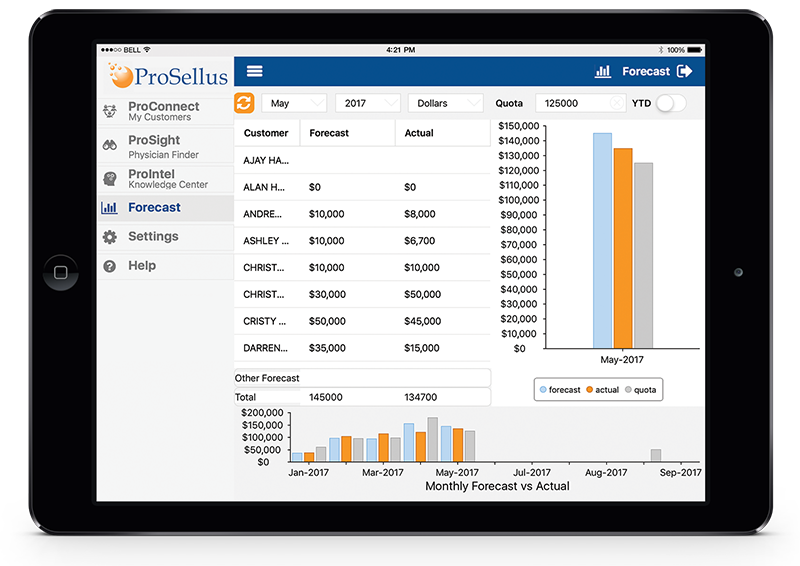 Skip the hassle of manually pulling sales forecasting data. Reps can track sales numbers in real-time making monthly forecasting a breeze. Additionally, track quota, allowing them to focus on their hottest, highest priority deals, when it matters most.
Managing Your Team Just Got Easier
ProSellus enables you to track and manage your team from one place for powerful visibility & organization
View Networks
See entire physician network from a bird's eye view.
Analyze Revenue
Track Team's Quota vs. Forecast vs. Actuals on a month to month or yearly basis.
Track Productivity
See all team meeting and sales activity to keep track of progress.
Custom Reporting
Pull reports from the individual rep level all the way up to the team level.
Custom Dashboard View of Team's Productivity
Dashboard view of every rep on your team and the breakdown of their customers, activities and revenues.
Dashboard view of quotas, forecasts and revenues from an individual rep or team level.
Dashboard view of all your reps' day to day operations including: meetings, activities, and future plans.
Dashboard view to show your team structure and allows you to make changes to their demographics as needed.
Physician and facility search enables reps to uncover revenue opportunities within their territory using sales data.
See Mike and Janet's Story
Ready to Get Started?
See How to Integrate ProSellus Into Your Organization